Sometimes, a picture is worth a thousand words.
The following examples may give you an idea about the passionate work of Dr Wiebke Scharff Rethfeldt.
For recent activities please follow on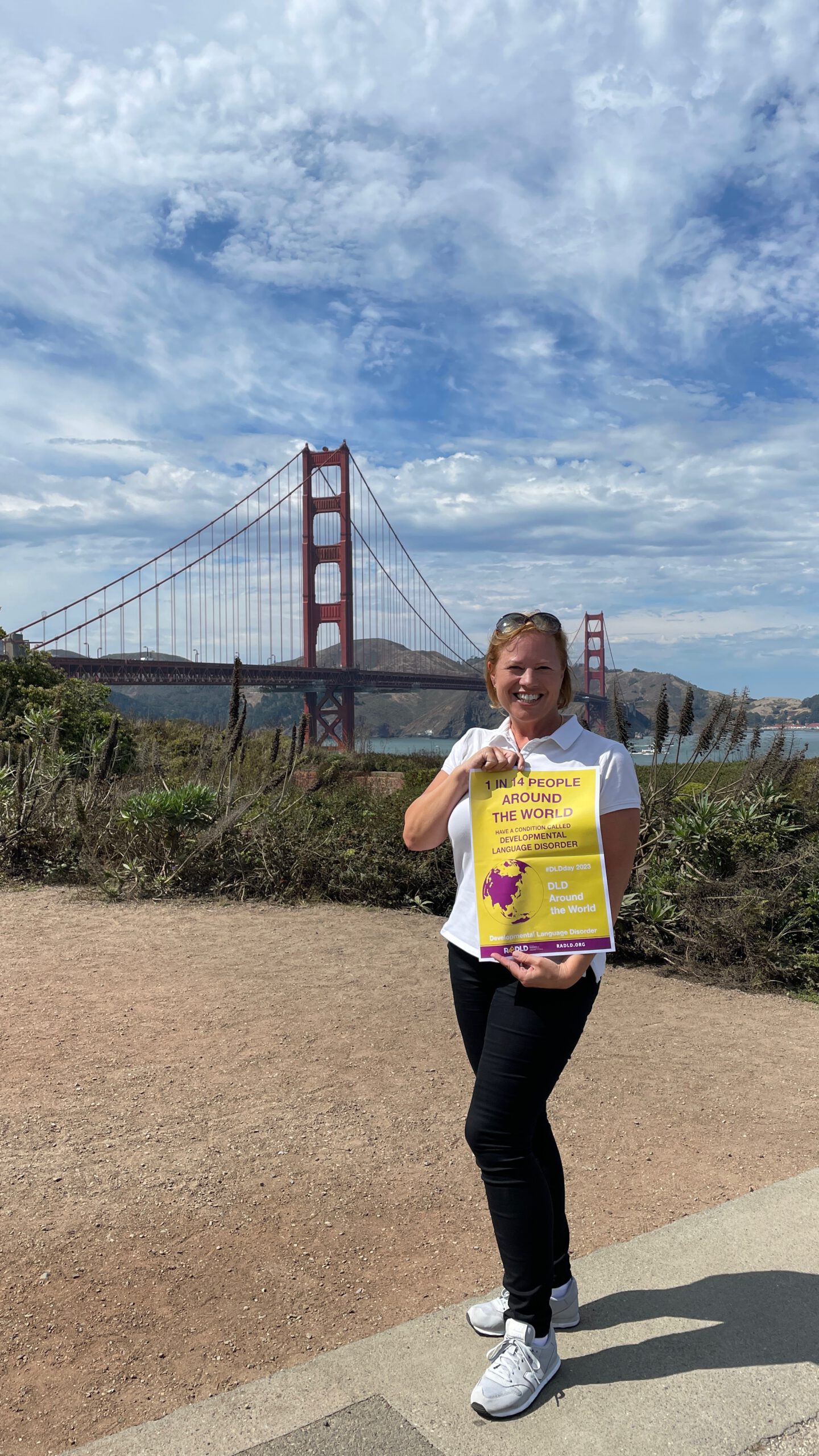 The motto of DLD awareness day in 2023 was "DLD around the world". Watch this to find out that many experts of the IALP help to spread an important message to raise more awareness about the hidden disorder.
This is a 20 minute interview recorded on Instagram on behalf of DLD awareness day 2023. Shaun Ziegenfusz, one of the main organizers of the RADLD campaign, talking to Wiebke Scharff Rethfeldt about Developmental Language Disorder in Germany and the German speaking countries, about terminology and differences between DLD and its almost equivalent term SES in German, about access to clinical services and certain challenges for multilingual children, and what we hope to see in the future for DLD in Germany.
There is a persistent myth that children in a multilingual environment start speaking later – or might even develop language problems. However, this has long been disproved. Language disorders are not triggered by bilingualism. Learn more about the facts and multilingual family life.
Press release available in German, English, Hindi, Indonesian, Spanish, Portuguese, and Chinese.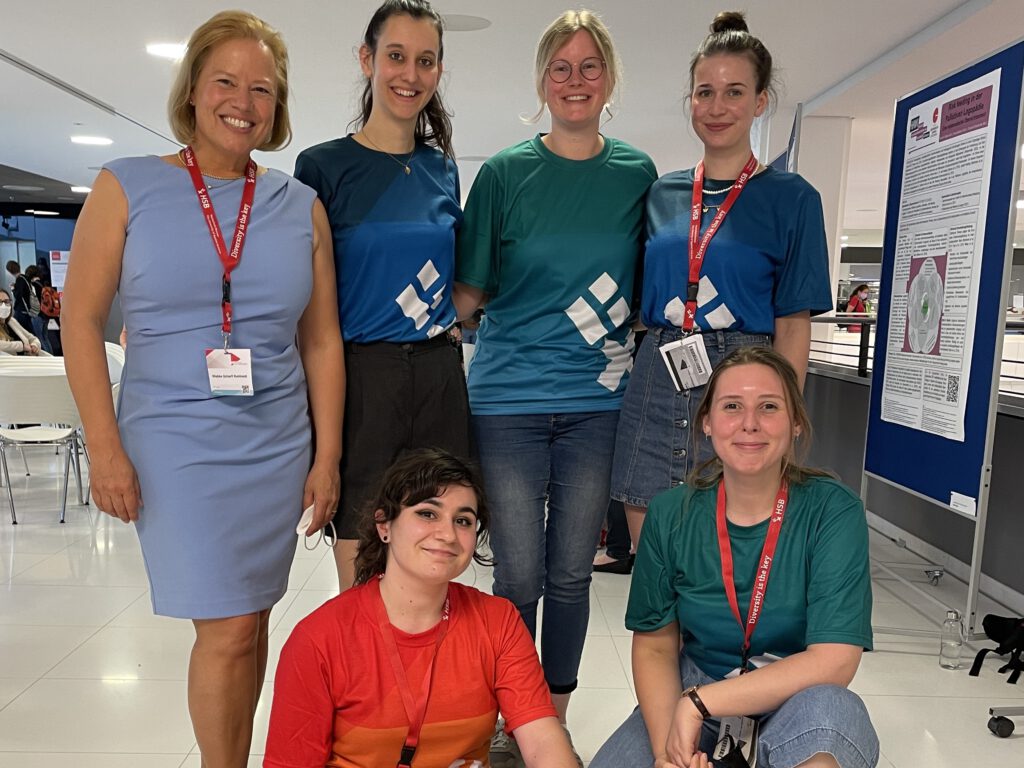 21. May, 2022. "SLT students are likely to shape the culture and clinical practice as a response to current challenges – they are our future." Wiebke regularly takes students on excursions to conferences for Speech and Language Therapy and Phoniatrics – and all of them are enjoying it as can be seen!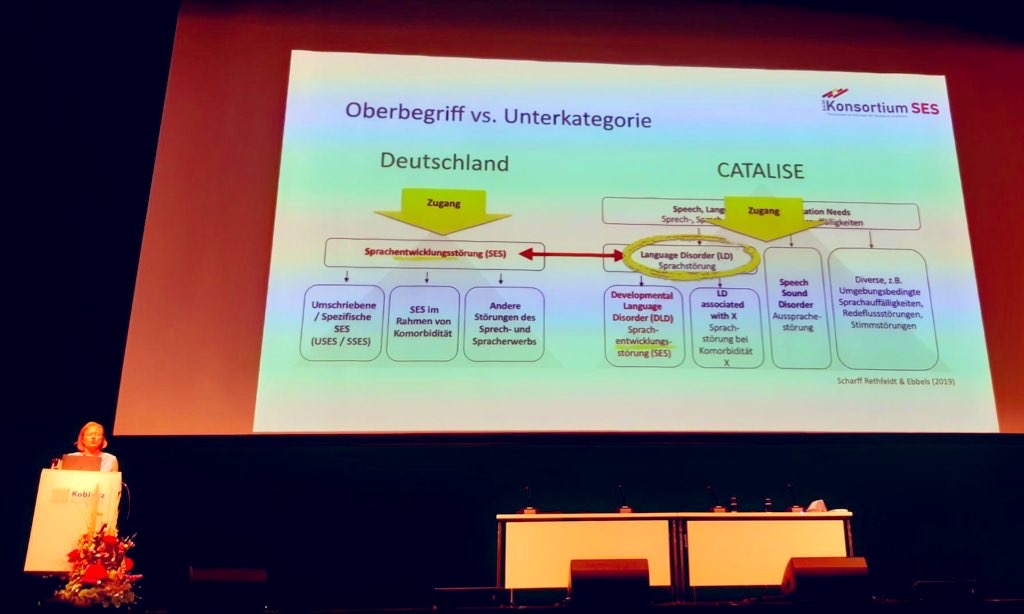 20. May, 2022. Wiebke and colleagues from the DACH consortium present first outcomes of the Delphi consensus study on DLD terminology and diagnostic criteria across German speaking countries at the national dbl conference. Results can literally be attributed one of the Delphic maxims from the Temple of Apollo at Delphi: "know thyself". Instead of consensus, even the second round of the study using the Delphi method aiming at achieving agreement on DLD terminology and diagnostic criteria rather highlighted that experts from the German-speaking countries rather agree to disagree. So, we now know much more about our professional selves.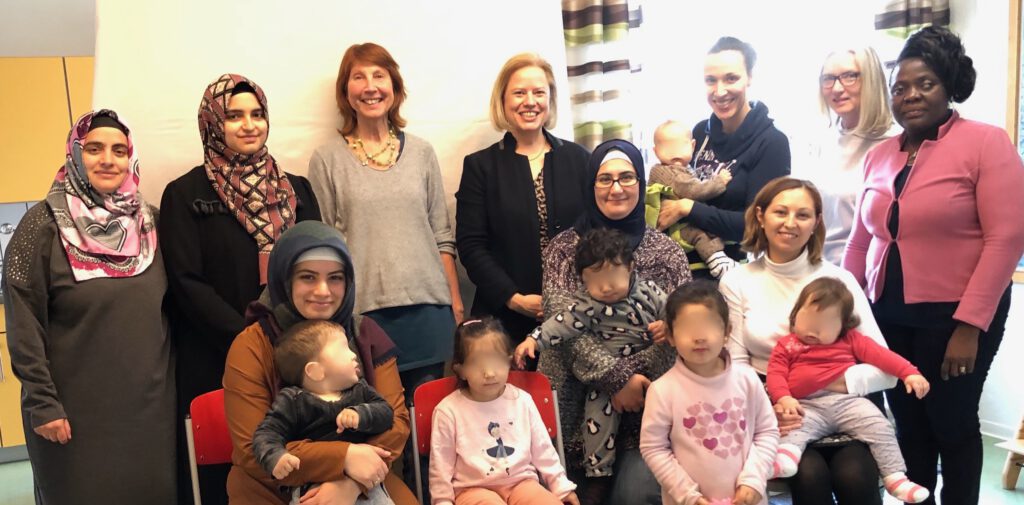 "As an inevitable consequence of an increasing multi-ethnic society we need to learn to adapt our service to not leave any child behind." This said, Wiebke established a cooperation with a local family center to regularly visit and learn more about the needs and demands of today's families.
She currently (2020-2023) conducts a research project on child language health and access to service (KinSiP Project) to document the client's experience of accessing SLT services and identify potential barriers.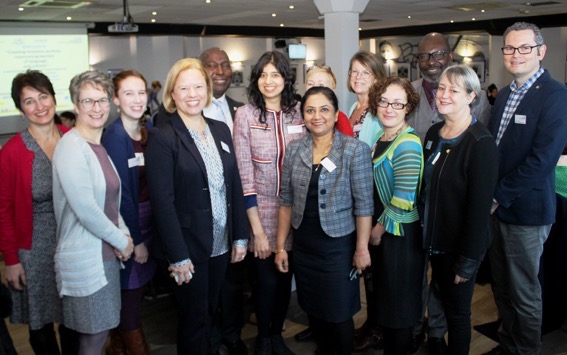 6. November, 2019. The Royal College of Speech and Language Therapists' CPLOL (now ESLA) Action Group and the National Health Care Service (NHS) were hosting a unique professional development event at the St Andrew's Football Ground in Birmingham.The study day focused on supporting Speech and Language Therapists (SLTs) and other Allied Health Professionals to consider ways to make services more inclusive of people from culturally and linguistically diverse populations. Wiebke was invited to hold a keynote in which she introduced ways to overcome barriers of language and culture.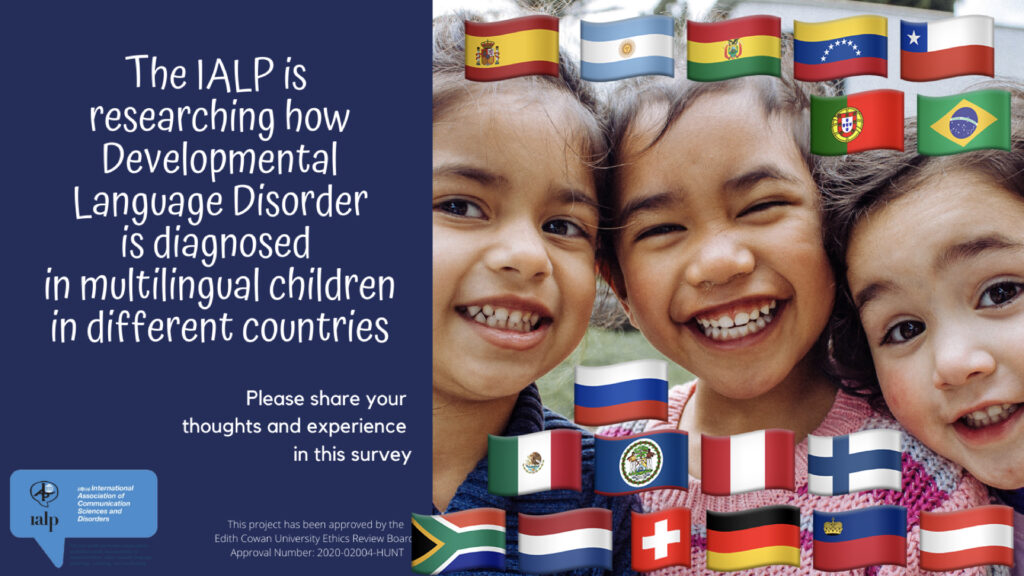 The Multilingual-Multicultural Affairs Committee (MMAC) of the International Association of Communication Sciences and Disorders (IALP) is currently (2019-2023) conducting a worldwide research project. The MMAC seek to explore how SLTs/SLPs in different countries currently diagnose developmental language disorder (DLD) in children that use more than one language. Findings will be presented at the IALP 2023 World Congress.
Learn more about the MMAC of the IALP here.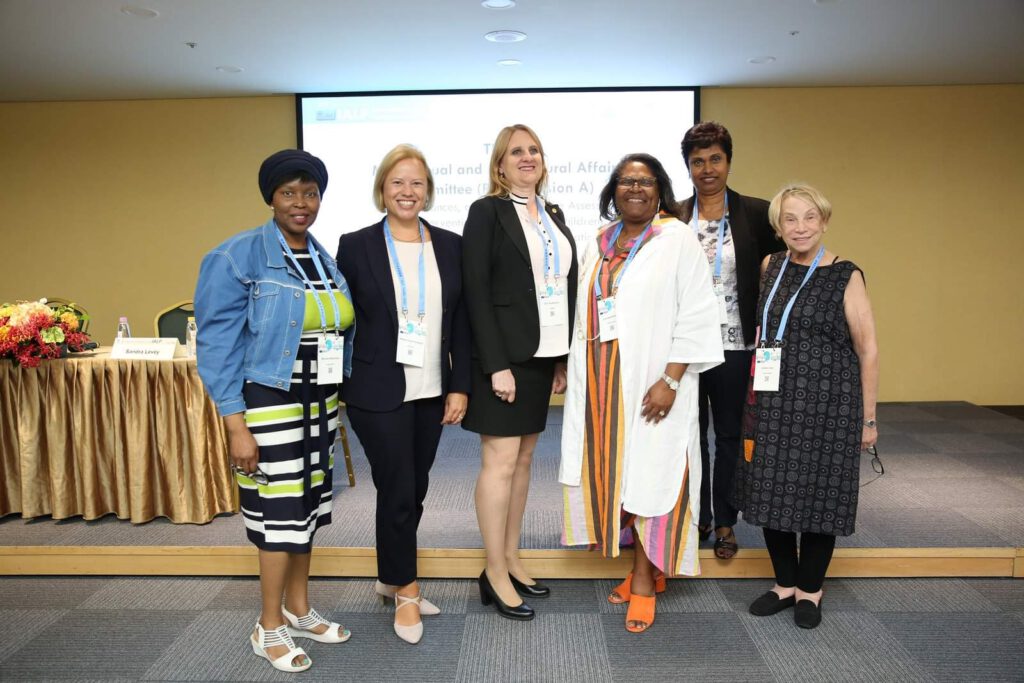 20. August, 2019. The 31st World Congress of the International Association of Communication Sciences and Disorders (IALP) has been held from 18.-23. August 2019 in Taipei, Taiwan.
IALP is auspiced by the World Health Organization, and most professional associations across the world that are associated with speech, language and hearing. Members of the Multilingual-Multicultural Affairs Committee held a panel session on current issues and advances.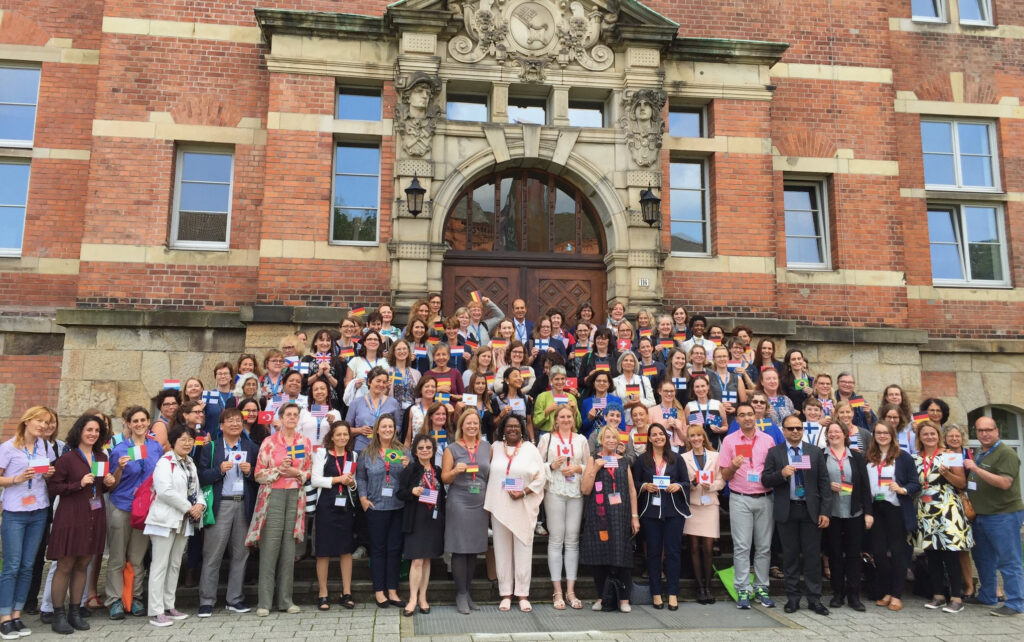 23.-25. August, 2019. The Multilingual and Multicultural Affairs Committee of the International Association of Logopedics and Phoniatrics (IALP) and the Hochschule Bremen – City University of Applied Sciences Bremen were hosting a two-day composium in Bremen, Germany.
The goal of this international event was to create a forum for presenting scientific evidence that benefits researchers, educators, and speech and language therapists who provide services to refugees and migrant populations with communication disorders. The conference was attended from experts from all five continents.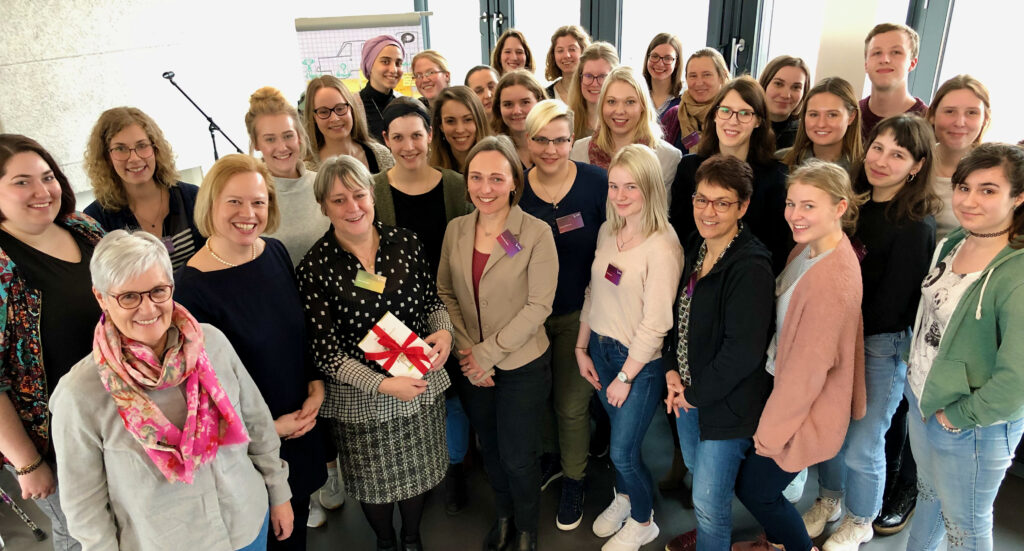 "Aiming for excellence in clinical care" was the theme of the International Symposium on 27. March, 2019, with keynote speaker Dr Hazel Roddam, University of Central Lancashire, United Kingdom. Hazel and Wiebke have been collaborating for many years. Both were actively involved in the TUNING educational structures across Europe project (NetQues), presenting ways to implement EBP into clinical practice using online journal clubs on Twitter, and on behalf of the professional umbrella organization in Europe (formerly CPLOL).

Communication is key, also when it comes to international collaboration. For instance, at presidential lunch talk, where Wiebke, the representative of the German national SLT professional association, meets and exchanges with colleagues from across the globe.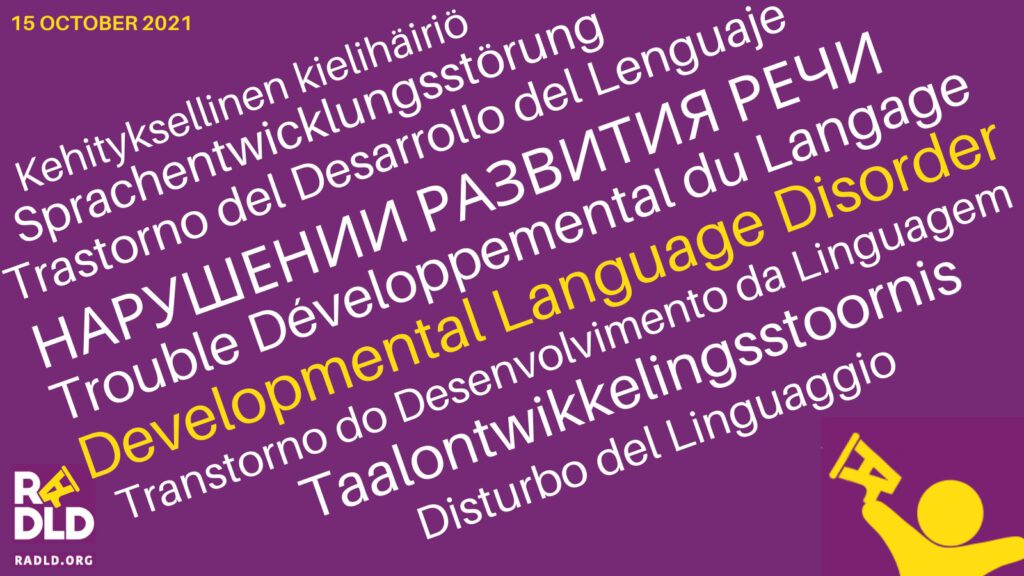 As an ambassador of the Raising Awareness of Developmental Awareness Disorder (RADLD) campaign, Wiebke is happy to help spread the word – of course in diverse languages.
If you want to learn more about DLD or would like to help raising awareness, please have a look at these fabulous fact sheets that were translated into many languages…